Inspired of the thread "Having fun with old Scalextric cars" on Slotforum.com I started this project.
The BT44
Raw material was C120 scalextric and the new M23 chassis and parts plus other parts from old craft projects...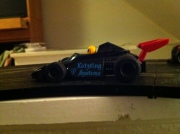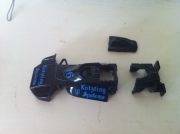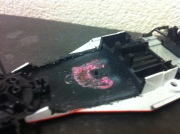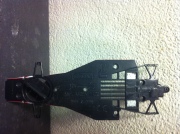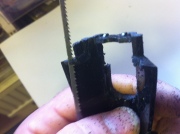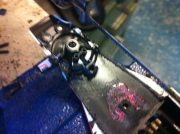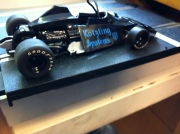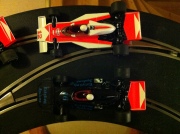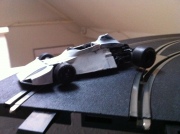 The body cut to three pieces

The chassi being cut to fit. The "drivers pin" also cutted off.

The body needs some trimming. The driver is cut out.

The rear is narrowed. At this point only one side is done. Compare left and right side. Start cutting from rear then a cut from the side.

Some trimming at the front behind the steering sleeve and also on the sides. Also, the front suspension in the chassi has to be cut off.

Try on. Now I get the feel for where we're going.

The front axle is a little rear of the steering sleeve. The wheelbase is a little shorter than the McLaren. Compare with the original M23.

I could not resist to put some colour to it to get the feeling

To be continued ...